Nochex was established in the year 1999 and has taken payments since 2001. The company is one of the leading online payment methods in the United Kingdom and it earned its reputation from the early online community of eBay sellers and entrepreneurs. Nochex is the main UK-based alternative payment method on eBay competing with companies such as Worldpay, PayPal and other internet payment alternatives.
Website: https://www.nochex.com
Mobile App: Not Available
Telephone Number: 0113 344 3996
 Founded: 1999 (21 years ago)
 Company's Rating:
Nochex offers several types of accounts and they are seller, merchant and personal accounts. The merchants and seller accounts are the most common accounts which allow payments to be processed via a seller's website. Payments via Nochex are secure from fraud and other risks due to the infrastructure put in place. A personal account allows people to send or receive money from another Nochex account holder. A merchant account has additional services such as telephone support. Unlike the other accounts, with the merchant account, you can receive larger payments and payments from international registered credit cards.
Nochex is integrated into more than fifty online shopping carts and programmes such as Magento, Zen Cart, Bigcommerce, Romancart, etc. In addition, Nochex is integrated into smaller auction sites such as eBid, CQout and much more.
HOW TO LOGIN
If you are an account-holder of Nochex, you should follow the steps below to login:
Step 1 – Open the website in a new tab by clicking here and then click on the "Login" button located on the upper-right side of the screen. The login page should have opened and you should see the login fields.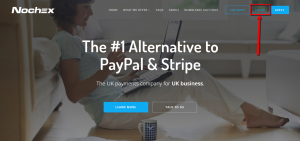 Step 2 – Enter your email, type the password, type your sub user name and then click on the "Login" button. Note that entering your sub user name is optional. This means it is not a must you enter it.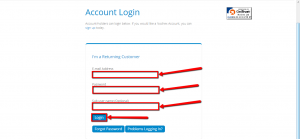 You should be able to access your account information if the login credentials you entered are linked to your account. If you do not have a Nochex account, you will need to sign up for one.
HOW TO RESET YOUR PASSWORD
Step 1 – Click on the "Forgot password" button located below the "login" button if you cannot recall the current password for your Nochex account.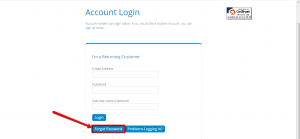 Step 2 – Enter the email address that you provided when signing up for a Nochex account and then click on the "Request Email" button.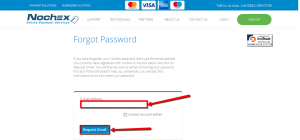 You will be sent an email with your password hint to help you to remember the password. In case you this does not help you, you will still receive instructions on how to set a new password. Note that if you are having problems logging in, click the "Problems Logging In?" and you will be redirected to a new page that contains some information on how to solve your login problem. If still having troubles logging in, contact the customer support at 0113 344 3996 to get further assistance.
HOW TO SUBMIT PAYMENT
Step 1 – Click here to open the website in a new tab and then press on the "Login" button located on the upper-right side of the screen. You will need to login to your Nochex account in order to make a payment.