Realex Payments is a subsidiary of Global payments since 2015 and it is one of the leading providers of ecommerce payment solutions. The company provides software solutions and payment technology to customers all over the world. Colm Lyon is the founder of Realex Payments and it was founded in 2000. Realex Payments is headquartered in Dublin, Ireland with more than one hundred and seventy employees. The company also has an office in London.
Website: https://www.realexpayments.com
Mobile App: Not Available
Telephone Number: +44 (0) 20 3026 9659
 Founded: 2000 (20 years ago)
 Company's Rating:
Realex Payments processes approximately thirty-five billion euros per annum for thousands of businesses across Europe. The payment solutions provided by the company are secure and reliable. Realex offers several payment solutions to assist people with payment processing requirements such as card storage, fraud management, currency management and reporting capabilities solutions. In addition, Realex connects individuals with relevant payment methods that they require to process payments online.
Realex Payments has partnered with a number of large companies such as Paddy Power, Virgin Atlantic and Aviva. The company also works with thousands of small and medium-sized enterprises to enable them to expand their international reach and scale online business.
HOW TO LOGIN
You can view and manage your account information by simply logging into your account.  If you already have a Realex Payments account, you should follow the steps below to gain access to your account:
Step 1 – Open the website in a new tab by clicking here and then press on the "Customer login" hyperlink located on the upper-right side of the screen. You should be redirected to the login page where you will be prompted to enter your login details.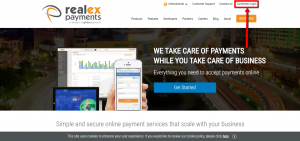 Step 2 – Enter your client ID, username and password that you usually use to login and then press on the "Sign in" button.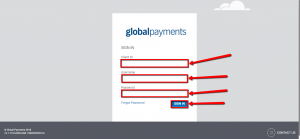 You should have logged into your Realex online account if the login details you entered are associated with your account. Therefore, make sure that your login information is entered without typos to avoid troubles logging in. if you are new to Realex and would like to send and receive payments via the company, you should first register for an account.
HOW TO RESET YOUR PASSWORD
If you happen to lose the password for Realex, you can retrieve it by following the directions listed below:
Step 1 – Click on the "Forgot password" link located below the password box if you cannot recall the current password.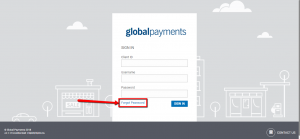 Step 2 – Enter your client number, username and email address that you provided during registration and then click on the "Reset password" button.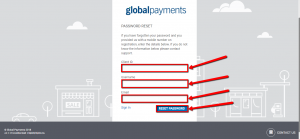 You should receive an email with directions on how to recover the password. Make sure your details are correct to avoid problems in retrieving the password. If you still have problems recovering your password you should contact the customer support department to get further assistance.
HOW TO MAKE A PAYMENT
Step 1 – Click here to open the website in a new tab and then click on the "Customer login" hyperlink located on the upper-right side of the screen. You must be logged in to make a payment online.