Smart-Pig offers short term loans for student emergencies. The provider was founded by students at Hertfordshire and Warwick after realizing that students wanted something netter when it came to same-day loans.
Website: https://www.smart-pig.com/
Mobile App: Not Available
Telephone Number: 02035071930
 Founded: 2012 (8 years ago)
 Company's Rating:
Smart-Pig online services give you access quick and easy student loans. The lender is regulated by the Financial Conduct Authority and students can access the lender's website any time. All you need is a PC, tablet or phone to apply for a loan. In this post, we will be covering important details like logging into your account, resetting your password, and enrolling/apply for student loans.
HOW TO LOGIN
Well, as mentioned earlier on, you only need a computer, tablet or mobile phone to access Smart-Pig's website. Though using a PC is more convenient to many people. Here are the steps to successfully login into your account:
Step 1-Open https://www.smart-pig.com/ in your web browser
Step 2-Click 'login'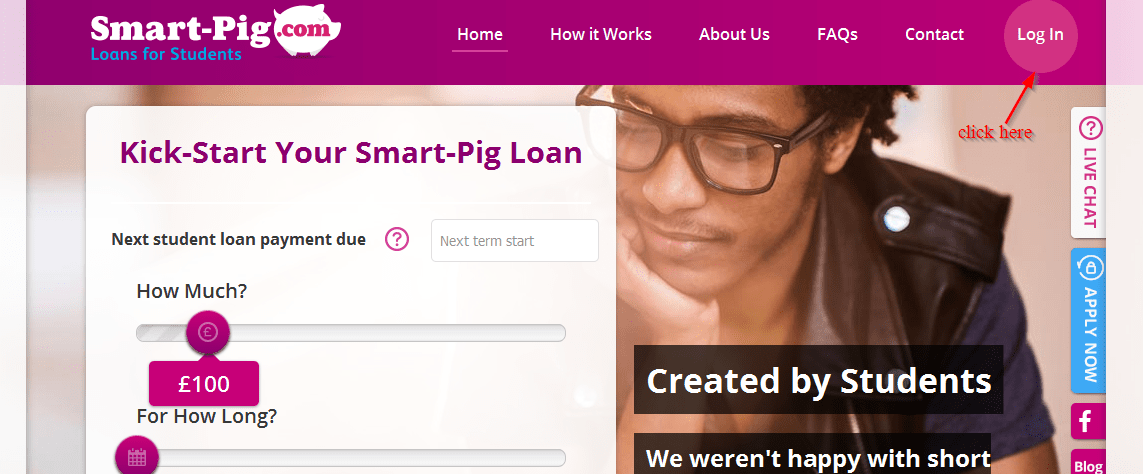 Step 3-Enter your login details (email address and password)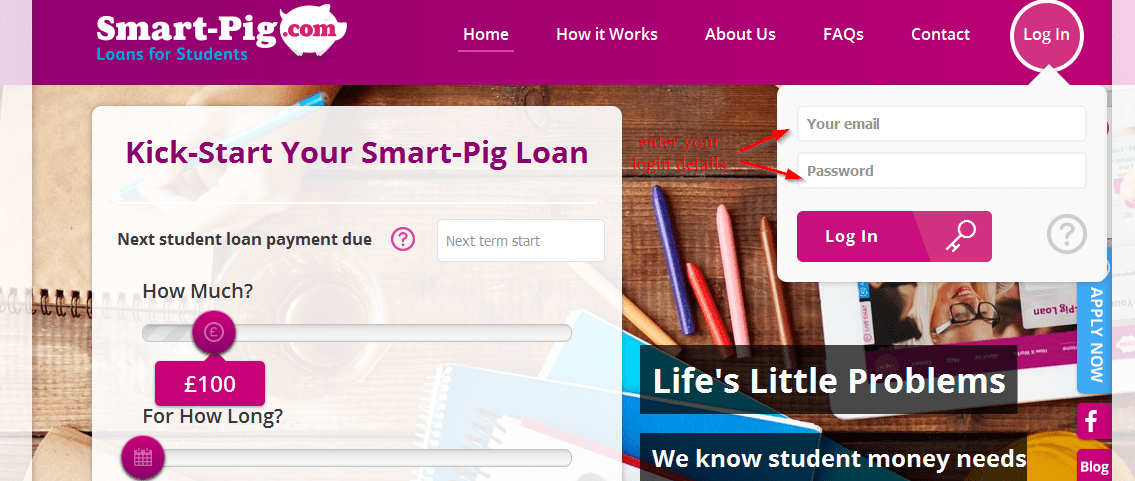 If you have used a valid email address and password, you will be able to access your online account
HOW TO RESET YOUR PASSWORD
Resetting your password is very simple. You'll however need to use a valid email address, one that is associated with your Smart-pig online account. Here are simple steps to help you retrieve your Smart-pig online account:
Step 1-Go to the Homepage and click 'login'
Step 2-Click on the "?" sign as shown in the image below

Step 3-Enter your email address and click 'send'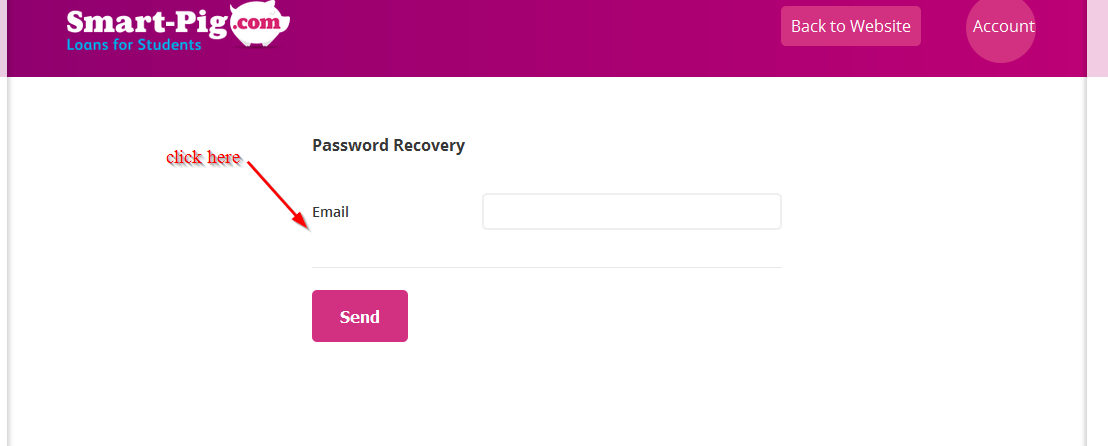 The lender will send you and email with a password reset link. Click on that link to reset your password
HOW TO ENROLL/APPLY FOR A LOAN
To enroll, you will be required to provide certain details that will be registered on the provider's database. Here are simple steps to enroll/apply for a student on the Smart-Pig online platform:
Step 1-Go the lender's Homepage and enter your next student loan payment due, the amount you want, for how long and click 'apply now'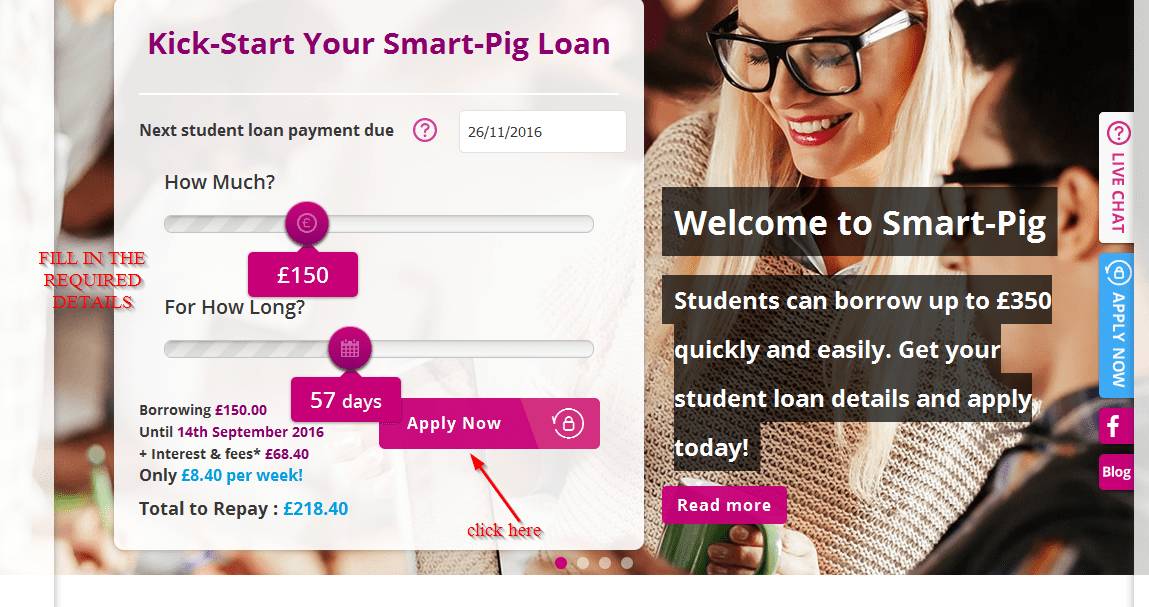 Step 2-Choose 'create a new account' and click 'create account'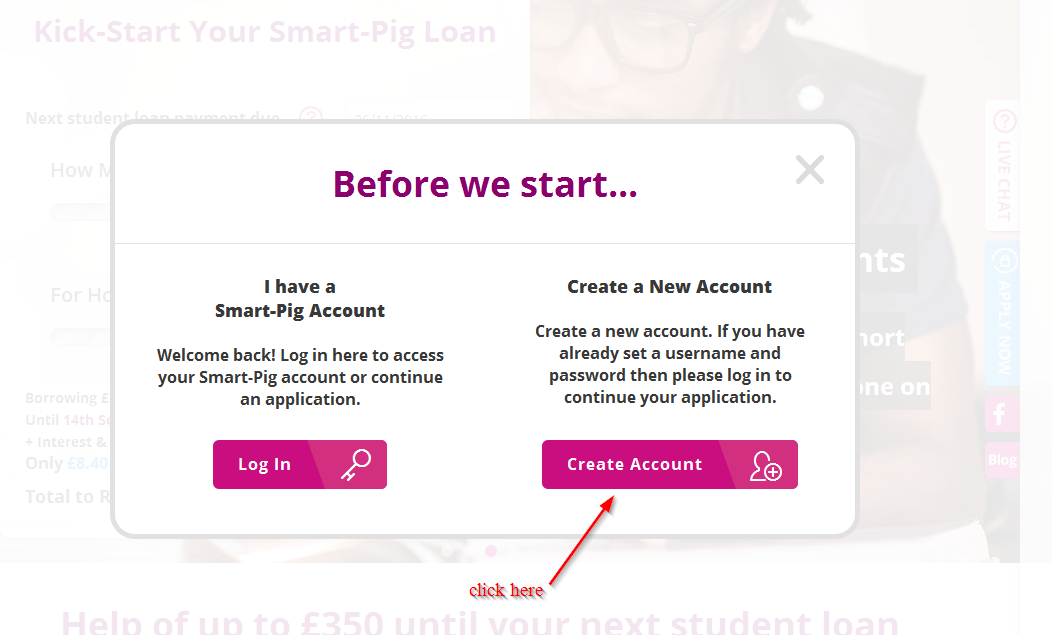 Step 3-Fill the form by providing accurate information and click 'next step'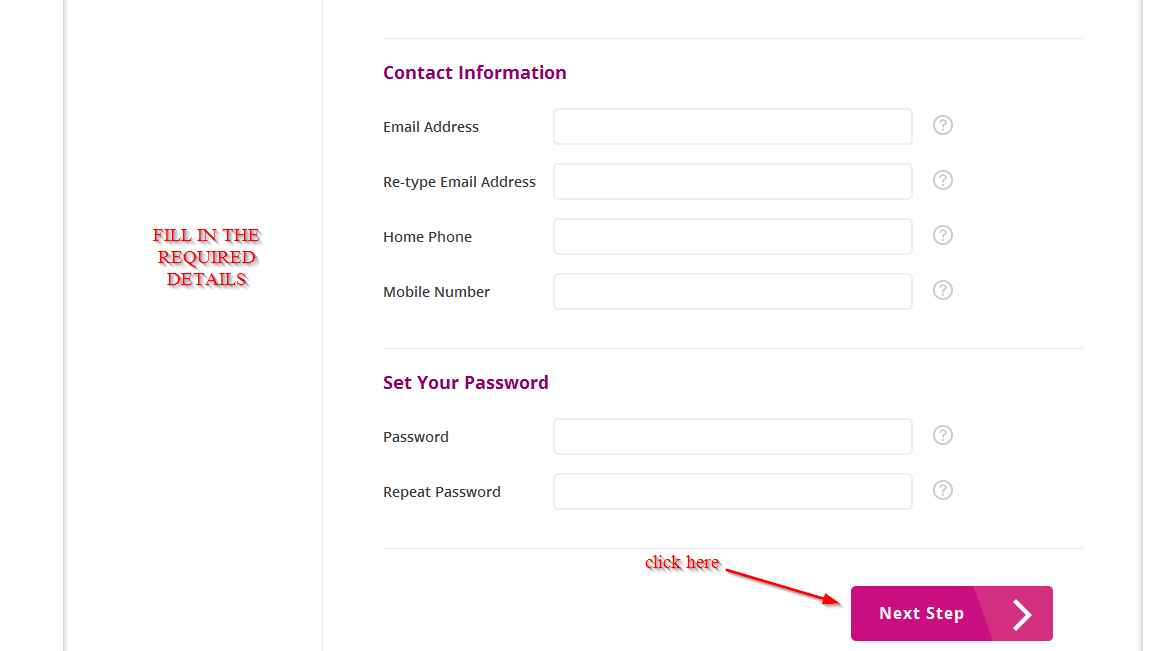 Step 4-Complete three more steps: your student loan, review application and bank details.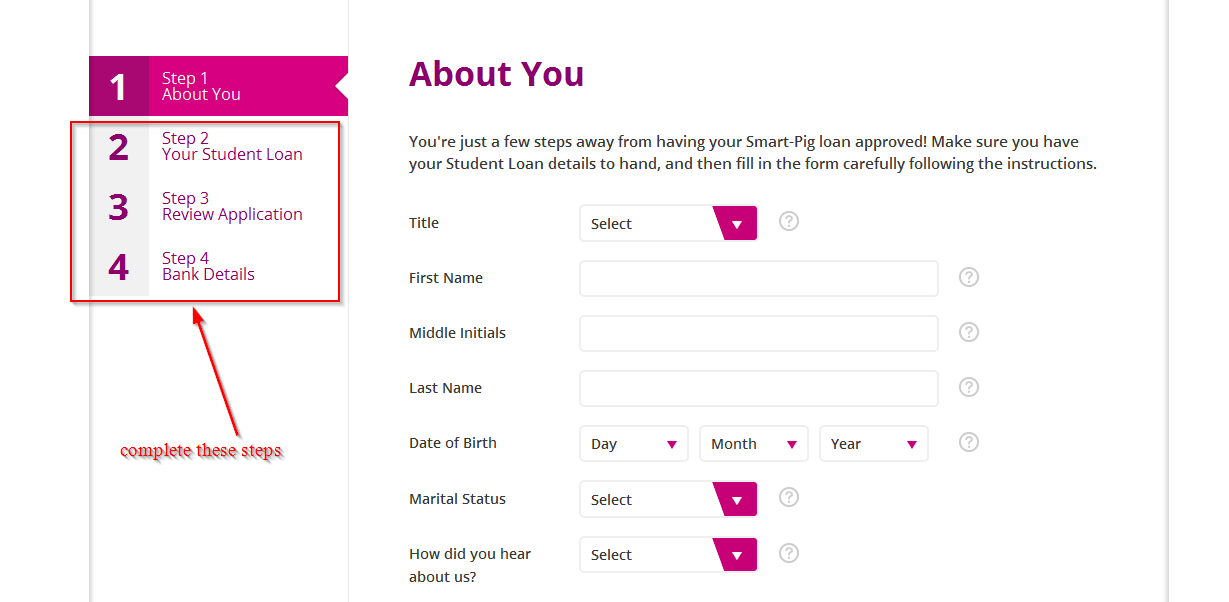 MANAGE YOUR SMART-PIG ONLINE ACCOUNT
It is not only easy to apply for a student loan with Smart-Pig, but you will also enjoy many benefits with your online account. The benefits include:
24/7 customer support
Easy access to student loans
Fast application process
Secure and safe platform