Xendpay was established by ethical innovators who wanted to make the world better through corporate success. The main goal for the establishment of the company is to lower the cost of international money transfer while still maintaining the best customer service. Currently, Xendpay is the first international money transfer company that charges zero fees for the first $2000 transactions. After sending $2000, you will be charged a small fee depending on the currency of the recipient.
Xendpay operates in 172 countries and accepts more than 45 currencies. Xendpay supports bank-to-bank transfer from a computer or through its iPhone app to mobile wallets or bank accounts. There are three ways you can fund your transfer and include debit/credit card, SOFORT payments and Bank transfer. Before verification, Xendpay allows you to send between $1 and $900. After verification, you can send up to a maximum of $100,000.
Xendpay is authorized by the Financial Conduct Authority of the UK. The money transfers of Xendpay are processed by Rational FX and hence, Xendpay acts as an agent.
HOW TO LOG IN
If you are already a registered member of Xendpay, you can gain access to your account by following the steps below:
Step 1 – Click here to open the website in a new tab and the press on the "Login" link located on the upper-right side of the screen.
Step 2 – Enter the email address and password that you provided during registration and then press on the "Login" button.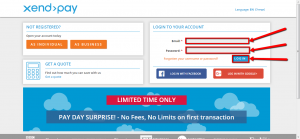 You should have logged onto your Xendpay account if the email and password you typed are associated with your account. Make sure to type your login details correctly to avoid problems gaining access to your account. Note that you can use either your Facebook account or Google Plus account to login to Xendpay.
HOW TO RESET THE PASSWORD
Xendpay allows you to recover the password in case you have forgotten or lost it. You will need to provide the email that you used during registration in order to receive the password reset link. The steps below will guide you on how to set a new password:
Step 1 – In case you cannot remember the username or password, click on the "Forgotten your username or password?" hyperlink located below the password box.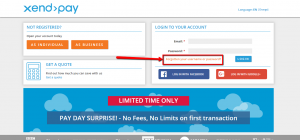 Step 2 – Enter the email address that you provided when registering for a Xendpay account and then click on the "Send" button.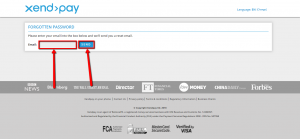 You should receive an email with instructions on how to set a new password once you click on the submit box. Check your email after a few minutes and follow the instructions sent to you.
HOW TO MAKE A PAYMENT
Step 1 – On the homepage, scroll downwards a bit and then click on the "Send money now" button at the center of the screen. You should be redirected to a new page where you will be prompted to enter the amount you want to send. Note that in order to submit a payment online, you must be logged in.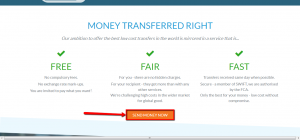 It is easy and quick to send money via Xendpay and you be a registered member to authorize a payment online.